MATERNITY SESSIONS WITH ANNIE BEE
THE GODDESS
"Even before we are born The Goddess is within us
Like a tiny seed just waiting for us to call her
so that she can spring forth and blossom"
Girls. This is a BEAUTIFUL session to remember – in years to come – a most magical and special time in your life. Don't dismiss having a Maternity Session. It is one session you can never go back and do if you change your mind!
I normally recommend that you book your session for when you are between 30 and 36 weeks (a little earlier if you are expecting twins). This will give us a beautiful round bump , but you will hopefully not be feeling overly tired and uncomfortable.
But don't worry if you've left it all a little bit late!! That is absolutely fine!! We will just take it nicely steady on the day. We have plenty of time (I usually only do one session a day) so if you need to collapse on the sofa in the studio with a cuppa and a biscuit then that is fine by me.
And don't forget that Maternity sessions are absolutely BEAUTIFUL on location! We can go somewhere lovely. Or special to you. Or you can come to me. We farm at home so have plenty of secluded little spots to do something amazing!
SIMPLY CHOOSE A SESSION
THE LITTLE SESSION – £295 (Mama and Partner only)
Your 45 minute session (studio only) totally Mama-Focussed to produce a finished gallery of ten beautifully toned and finished portraits.
Afterwards choose your favourite 5 as a digital collection.
And choose your favourite of your favourites as a beautiful Fine Art print either to pop into a frame or to pop into a box and tuck away to find one day in a future you can only as yet half imagine!
THE FULL SESSION – £395 (A longer session to give you more images, especially if we are including Partners and Siblings)
Your hour and half session (Studio or Location) during which time we will produce a gallery of around twenty beautifully varied images.
After your session choose your favourite ten as a digital collection. Your absolute favourite will come to you as a Fine Art print
You will also receive a 10% Gift Voucher valid against any further purchases and/or your Newborn Session.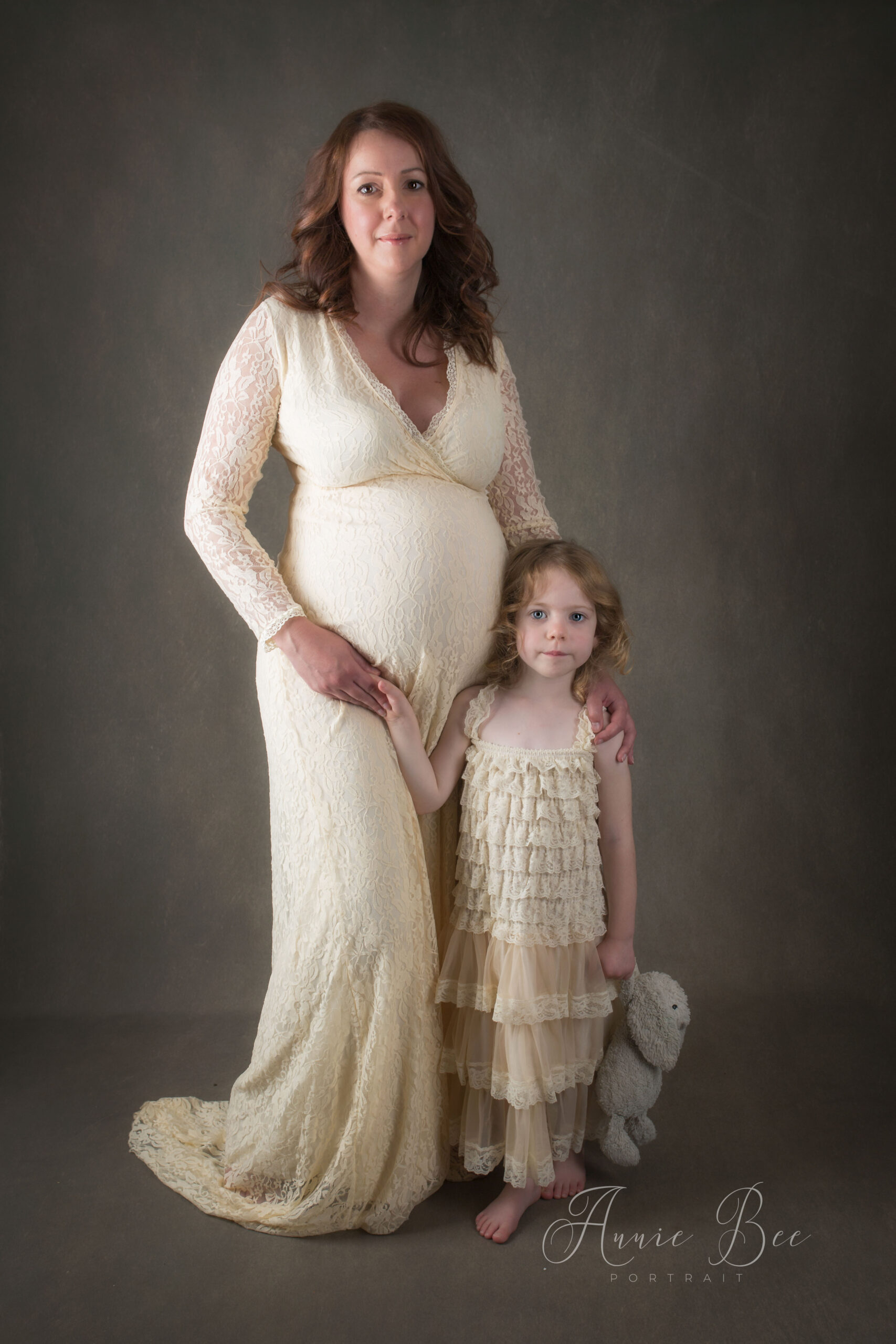 THE MEGA SESSION – £495 (The Full Session plus ARTE MATERNITY)
A slightly longer session to allow for more outfit changes and to allow for those beautiful semi-nude Arte images – a true celebration of everything that is you.
Your session fee will include every image we take on the day as a downloadable digital collection plus your favourite as a Fine Art print. You will also receive a 20% Gift Voucher valid on both any additional purchases and to use towards you Newborn Session.

WHAT DO I DO NOW?
1. Check availability of sessions HERE .Ideally we need to do your maternity session between 30 and 36 weeks ….so just pick a date that works! Can you just be aware that, at certain times of year, I can have a 6 week waiting list for sessions. Don't leave booking until the last minute!! You can reserve a date for just a £99 deposit with the remainder of your session fee not due until the week before your sitting.
2. I'll give you a call and we'll have a chat to find out what you would love to do. What you would love to wear. Who you would love to bring!
3. And then just turn up on the day and we'll make the magic happen!
If you're not quite ready to book lets just have a chat. Call me on 01604 770013.
Or – if you're not quite far enough into your pregnancy yet to do this – why not become an Annie Bee VIP and spread the cost of your session. A regular payment of £30 per month helps spread the cost (ideal if you are about to go on Maternity Leave), gives you priority booking and an extra 10% of whatever you've saved to spend!! Or drop some hints about Gift Vouchers!! Gift Vouchers are amazing presents for new babies. They are valid for a full 12 months so you can use them against ANY of those super special First Year sessions.
Find out more HERE
Don't forget – this really IS all about you!
And you will never get this time back.